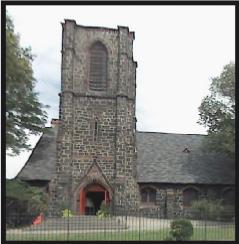 2015-2016
Concert Season


UPCOMING CONCERTS



February 21, 2016

Markus Kaitila, piano


March 13, 2016

Arin Maisky, organ


April 17, 2016

Children's Opera Program:
Beauty and the Beast
by Vittorio Giannini
Anna Noggle, soprano
Victor Starsky, Tenor
Jessica Kimple, Mezzo-Soprano
Todd Wachsman, Baritone
Christopher Bradshaw, piano


May 15, 2016

Bones of Contention
Brass Ensemble
Jeremy Kempton, tenor trombone
Alex Somer, tenor trombone
Jacob Elkin, tenor trombone
Nick Healy, bass trombone





PAST CONCERTS


September 15, 2013

Martin Söderberg, piano
Music of Spanish Composers


October 20, 2013

500 Years of Music
for Guitar
Peter Griggs, classical guitar


November 17, 2013

Stefanie Izzo, soprano
Luis González, baritone
David Taubman, piano


January 19, 2014

Nelson Ojeda Valdés, piano
Luis González, baritone


February 16, 2014

Chamber Music Concert
Akiko Hosoi, violin
Laura Ha, violin
Alyssa Hardie Beckmann, viola
Midori Sadamatsu Witkowski, viola
Julian Schwarz, cello
Andrew Trombley, double bass
Christopher Bradshaw, piano


March 16, 2014

Filip Pogády, violin
Peter Fancovic, piano


May 18, 2014

Children's Program
Nelson Ojeda Valdés, piano
Christopher Bradshaw, piano


October 19, 2014

Quartet for the End of Time
Chamber Music Recital
Catherine Lawlor, violin
Tony Park, clarinet
Elizabeth Kim, cello
Markus Kaitila, piano


November 16, 2014

The Studio of Nelson Ojeda Valdés
presents
A Concert of Chamber Music


January 18, 2015

Rebecca Jordan, flute
Nelson Ojeda Valdés, piano


February 15, 2015

A Night at the Opera
Anna Noggle, soprano
Victor Starsky, tenor


March 22, 2015

Through Her Eyes:
A Celebration of Women in Music

Stefanie Izzo, soprano
Catherine Frank, piano


April 19, 2015

The Three B's

Christopher Bradshaw, piano


October 18, 2015

Lynette Carveth, soprano
Nelson Ojeda Valdés, piano
Spanish Music
for Voice and Piano


November 15, 2015

Chamber Music
Students of
Nelson Ojeda Valdés


December 13, 2015

Olivia Smith, soprano
Christopher Bradshaw, piano
Mozart, Brahms, Britten


January 17, 2016

Stefanie Izzo, soprano











Markus Kaitila, piano


Bach


Toccata in G Minor, BWV 915

Mozart
Sonata in C Minor, K. 457

Beethoven
Sonata in A-flat Major, Op. 26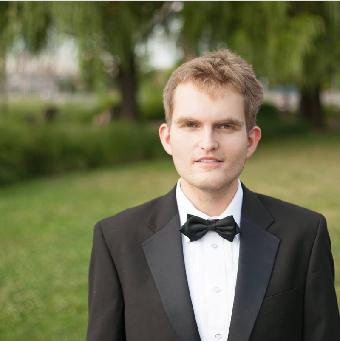 Born in Helsinki, in 1992,

Markus Kaitila

started playing the piano at the age of six. He studied at the Junior Academy of Sibelius Academy with Dr. Hui-Ying Liu-Tawaststjerna from 2006 to 2012 and at Folkwang University of the Arts in Essen, Germany, with Prof. Till Engel from 2012 to 2013. He continues his pianistic training at the Aaron Copland School of Music, Queens College, City University of New York, under the guidance of Prof. Nina Lelchuk. He has taken part in masterclasses i.a. with Hinrich Alpers, Paul Badura-Skoda, Dmitri Bashkirov, Konstantin Bogino, Pi-Hsien Chen, Bernd Goetzke, Angela Hewitt, Leslie Howard, Ivari Ilja, Emanuel Krasovski, Siegfried Mauser, Olli Mustonen, HaeSun Paik, Alain Planès, Jerome Rose, Henri Sigfridsson, Antti Siirala, Niklas Sivelöv and Boris Slutsky.

Markus Kaitila has performed as a soloist with the Joutseno Art Summer chamber orchestra and the Wratislavia Chamber Orchestra. In June 2013 he won the Köhler-Osbahr piano competition in Duisburg, Germany. He has won First and Second Prizes in national chamber music competitions (Juvenalia, E. Melartin) and remains an active and widely experienced chamber musician "on the line between mere gesture and great feeling" (Barbara Kaiser, General Newspaper of the Lüneburg Heath, 08/2012). "Very much artistic substance. . .a promising young individual. . .an uncompromising performer" (Ingo Hoddick, Rheinische Post, 05/2013). "Full of spirits. . .exceptional pianist. . .a uniquely original hand: awareness of form and crystalline clarity. . .Romantic salon culture at the highest level" (Konstanze Führlbeck, Westdeutsche Allgemeine Zeitung, 10.11.2013). Besides giving concerts throughout Finland, he has appeared extensively in Europe and the US. Events and venues include the Wiener Saal in Salzburg, Austria (2010); Musica Mundi Festival 2008, Belgium; Yamaha Artists Services Europe, Paris (2012); Theater Duisburg and Jahrhunderthalle Bochum, Klavier-Festival Ruhr 2013, Germany; Embassy of Finland, Budapest (2008); Palazzo Ricci, Montepulciano, Italy (2013); Muziekcentrum Enschede, the Netherlands (2010); Helsingborg pianofestival, Sweden (2009); RNCM, Manchester, the UK (2010); as well as Mannes Concert Hall and LeFrak Concert Hall, New York, the US (2012, -13). Mr. Kaitila has kindly been awarded grants and stipends by "Vantaan Perinnejazz ry", the Finnish Cultural Foundation, the endowment funds and bequeathed assets of Sibelius Academy as well as the B. Schacher-Myers Scholarship Fund.